Since releasing last spring, Playtonic Games' spiritual successor to Banjo-Kazooie, Yooka-Laylee, has managed to sell over one million copies. The development team went to Twitter this week to announce the milestone and to thank all of the fans.
"Wahey! We've hit a milestone of over 1 million Yooka-Laylee players! Have a massive thank you from all of us at Playtonic, in the form of a fresh photo of the world's most gorgeous 47-year-old, Kev Bayliss (bottom right), with his colleagues."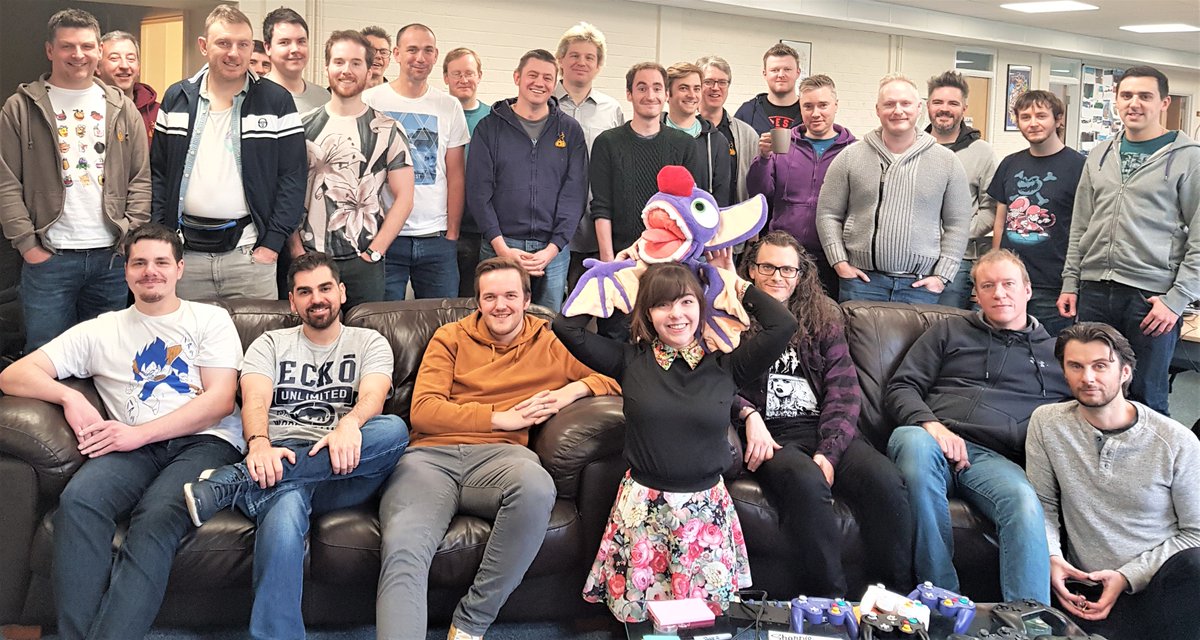 Yooka-Laylee was a dream project and was first started as a Kickstarter campaign that raised a record-breaking amount of cash, reaching their initial goal in about 40 minutes time. As soon as die-hard Banjo-Kazooie fans heard about a new reimagining of the 3D platformer, they all just had to throw their money at their computer screens, hoping this game would fill that collectathon urge.
Our own guides editor, Chris Jecks, reviewed Yooka-Laylee last year and fell in love with the classic platforming as well as the comedic writing. He thought the camera was a bit finicky but the vast amount of challenges to complete made it all worth it at the end of the day.
If you haven't played Yooka-Laylee yet, the indie platformer is available on these platforms: PS4, Xbox One, Nintendo Switch, PC, Mac, and Linux.