Fortnite community has reacted to FaZe Dubs' racial slur situation, including two of the biggest names in the game: Tfue and Ninja.
FaZe Dubs has received an indefinite ban from FaZe Clan following a clip of him using a racial slur on another streamer's broadcast. The FaZe pro is banned from streaming, posting, or competing by his organization.
A lot of the community were waiting to see how FaZe Clan – one of the most recognizable names in esports – would react to the controversy. Instead of dropping Dubs, FaZe decided to put him on ice while the situation dies down.
Turner 'Tfue' Tenney reacted to the situation when asked about it on his stream. "Just because someone says the n-word doesn't mean they're racist," the former FaZe Clan member told his chat. "Like, I don't think f**king Dubs is obviously racist. But it is f**king weird that he would say it, like, you know? In his off time, you know?"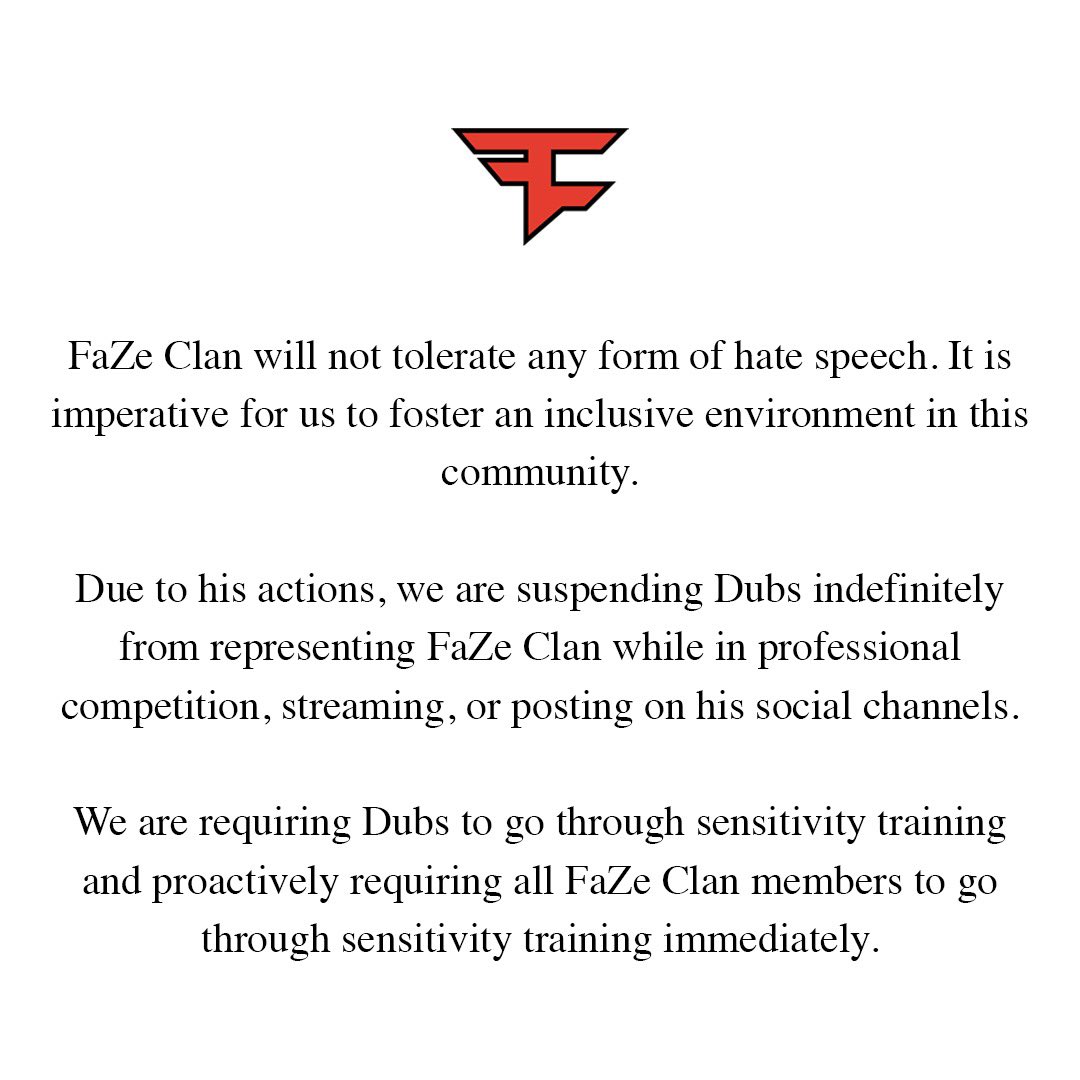 Tfue expanded on his thoughts,…
Continue reading at Fortniteintel…