Epic has introduced a new item known as the "Inflate-a-Bull" to Fortnite, and frankly, it's awesome. I might be a jaded Fortnite reporter, but being able to turn into a giant bouncy bovine and traverse the battle royale island faster than any current vehicle is thrilling. You certainly can't do this in Warzone.
The Inflate-a-Bull is an item that you can get from a variety of locations, and since it's fairly unique, we thought it was worth it to lay out how to get the Inflate-a-Bull and how to use it during battle royale matches.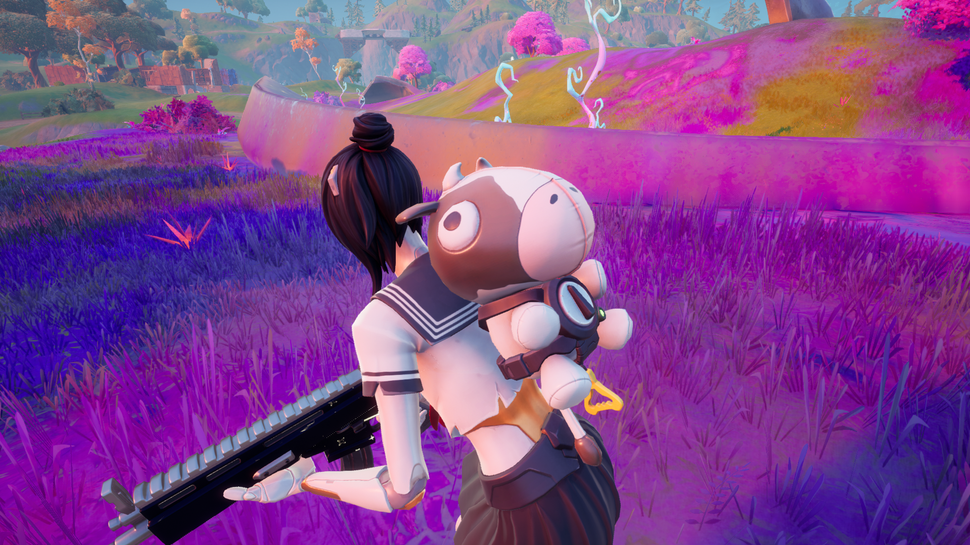 How to get the Inflate-a-Bull
You can grab the Inflate-a-Bull from a decent variety of locations. It's classified as a rare item, but one NPC will just straight up sell it to you.
Rick…