Genshin Impact Star Shaped Gems are part of the new Tsurumi Island quests, but you'll need to finish the first couple of stages first to get a new gadget, the Peculiar Pinion.

After finishing A Particularly Particular Author, you'll unlock Octave of the Maushiro the next day. Finish that to receive the Peculiar Pinion, a gadget that lets you interact with Thunderbird icons and reveal hidden secrets.

All of the Star Shaped Gems are underground, near the relay puzzle you completed during the Author quest.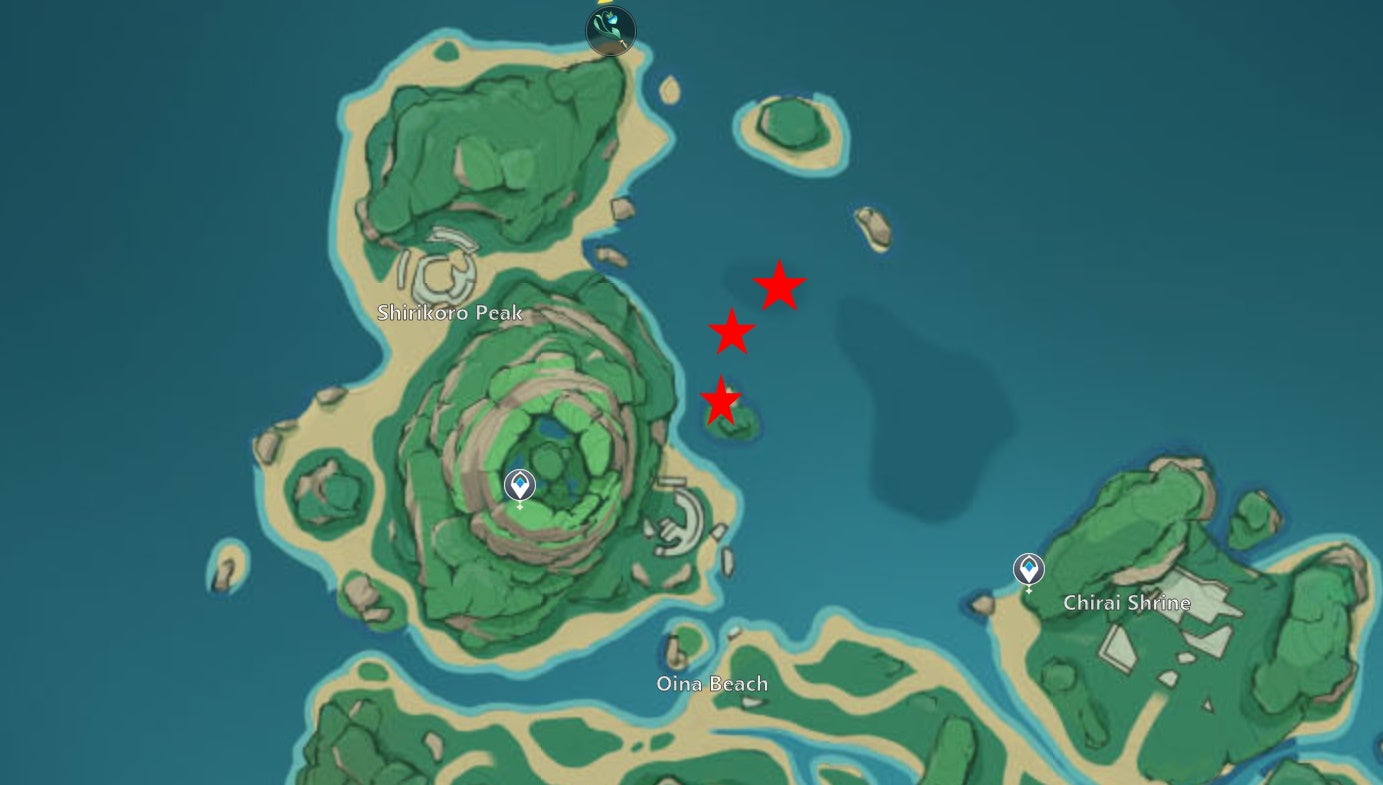 Genshin Impact Star Shaped Gems – Star Shaped Gem 1 location


The first gem is in the relay puzzle chamber. Enter the ruins, and you'll see the Thunderbird icon on the wall. There's no puzzle or…