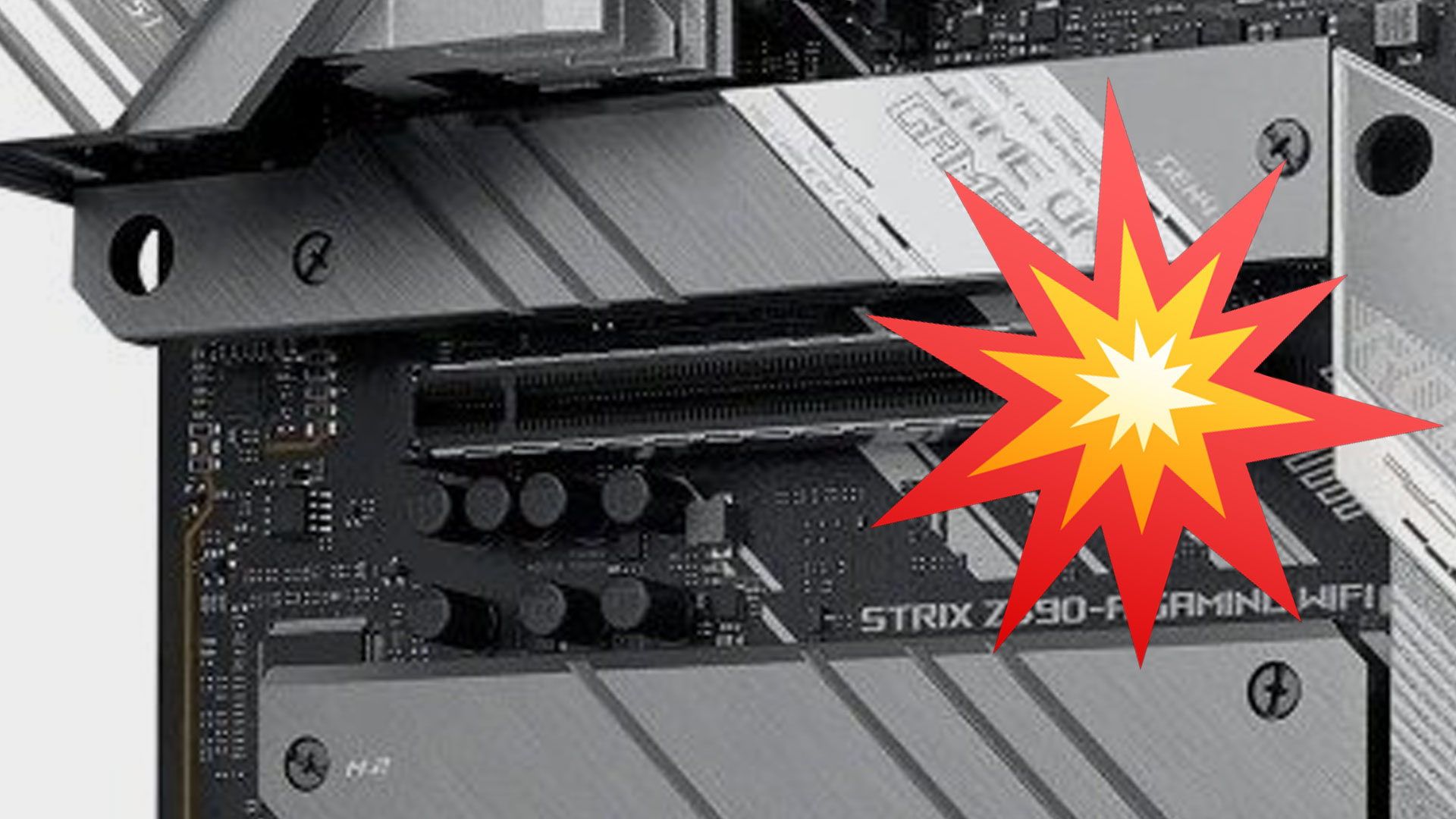 Coming to Asus' next generation of ROG Strix (and likely Maximus) Z690 motherboards is a new feature that'll make swapping your graphics card much easier. Goodbye PC building stresses, hello handy little PCIe release buttons.
We're standing at the edge of the Alder Lake, which means the next generation of motherboards are on the way, along with a rejuvenation of the PC building hobby as a whole—I can feel it.
To make the whole process smoother, it looks like Asus is popping a nice little surprise onto the next generation of motherboard designs, to make our jobs  (and your hobby) that tiny bit less stressful: a PCIe slot 'Q-Release' button.
This was brought to our attention via a Twitter post from momomo_us, which explains it will…